Los contenidos HDR desembarcan en Netflix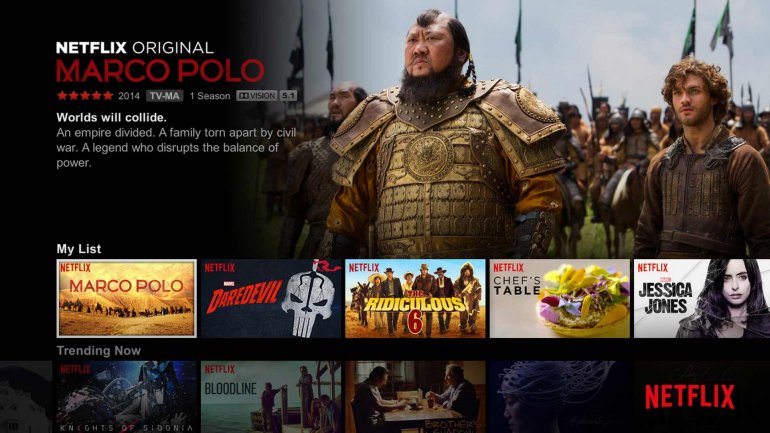 El servicio de streaming anunció las series que incorporarán esa tecnología, desarrollada para mejorar aún más la calidad de imagen
Cuando el 4K parecía haber llegado para dominar el segmento de la TV, las fabricantes anunciaron que encontraron otra manera de mejorar la calidad de imagen.
Mientras que el 4K ofrece más píxeles, el HDR posee píxeles mejorados y dotados de más intensidad. Así, las pantallas HDR son capaces de mostrar zonas claras más brillantes, escenas oscuras con más detalle y una gama tonal más amplia que reproduce el mundo real con mayor fidelidad.
La definición de Netflix llegó a pocos meses de que la feria CES 2016 de Las Vegas fuera el escenario elegido para anunciar la llegada del HDR a la televisión moderna.
¿Qué sentido tenía la mejora sin contenidos compatibles? Ninguna. Netflix dijo que agregará más de 150 horas de contenido HDR antes de fin de año.
"Así como nuestro catálogo de títulos en 4K ha ido aumentando durante los dos últimos años (ahora tenemos diez veces más que cuando empezamos), el plan de crecimiento de títulos en HDR pretende seguir un ritmo similar", dijo la empresa.
Los clientes con un plan Ultra HD (el más caro) y una TV con Dolby Vision o compatible con HDR (apenas salidas a la venta en mercados desarrollados) podrán ver desde ahora la primera temporada de Marco Polo en HDR. Más adelante llegará el turno para A Series of Unfortunate Events; Bloodline; Chef's Table; Hibana; Knights of Sidonia; Daredevil; Iron Fist; Jessica Jones; Luke Cage; Los defensores; Los doble-vida; y The Ridiculous 6.